Participating Hotels for Tournament
15U D1 College Showcase - PBR Scouted
You must contact the hotel directly via the phone number or email listed below to get rooms from the tournament block. Rooms cannot be booked outside of the block or through third-parties such as hotels.com. If the hotel is full for this event, it will be indicated below.
---
Cincinnati Marriott North
6189 Muhlhauser Rd., West Chester, OH 45069
$139.00 King with sofa bed
$144.00 Double
Athletic breakfast every morning from 6:30 - 9:30 a.m.

Scrambled Eggs, Bacon or Sausage, Breakfast Potatoes, Assorted Pastries, Cereal & Milk, Fruit Juices, Coffee, Hot Tea

Welcome table - welcome letter with field addresses, local attractions, coupons, and tournament weather report
Complimentary Ice Filling Stations outside front entrance
Complimentary Team Uniform Laundry Servce for teams
Complimentary Ice Cream Novelty on Friday, Cookies on Saturday, Gatorade for players on Sunday
Indoor Pool, Fitness Center and Business Center
Groups interested in bringing in outside food or beverage will be accommodated in a private meeting space, based upon availability. Hotel prohibits outside food, beverages, alcoholic beverages or games in the common areas and public spaces.
Phone: 513-645-4692 / Jennifer McKenzie
jennifer.mckenzie1@marriott.com

---
This hotel is full for these dates
AC Hotel by Marriott - Cincinnati West Chester
7505 Gibson Street, Liberty Twp, OH 45069
$139.00
Complimentary Team Breakfast - 4 vouchers per room
Complimentary parking on-site
Complimentary wi-fi in all guest rooms
Located at the Liberty Center Mall
Indoor Pool & Indoor/Outdoor Hot Tub
Located just off of I-75
Onsite Bar/Restuarant
Meeting space available
Phone: 513-759-9605 / Lisa Birck
birck@raymondteam.com

---
Courtyard by Marriott Blue Ash
4625 E. Lake Forest Dr., Blue Ash, OH 45242
$130.00
Complementary Continental Breakfast
Free High Speed Internet
Indoor Heated pool
24 Hr Fitness Center
Full Service Lounge
Full Service Starbucks on Property
Refrigerator in every room
100% Non-Smoking
Meeting Room based on availability
Phone: 513-733-4334 / Michelle Nicht
michelle.nicht@marriott.com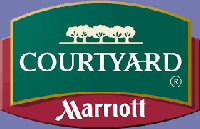 ---
This hotel is full for these dates
Courtyard by Marriott West Chester
6250 Muhlhauser Road. West Chester, OH 45069
$139.00
Complimentary Team Breakfast
Indoor pool and fitness room
Bistro Restaurant open for Breakfast/Dinner/Lounge service in the evenings
Complimentary Wi-fi
Surrounded by numerous restaurants, shopping and entertainment venues
Phone: 513-816-3055 / Carrie Lefker
carrie.lefker@lexmc.com

---
Delta Hotels Cincinnati by Marriott
11320 Chester Road, Cincinnati OH 45246
$139.00
Welcome to simple made perfect at the newly renovated (2020) Delta Hotels by Marriott
Team breakfast included in rate
Fast free wifi
Fitness Center and Swimming Pool
Two dining outlets
Complimentary parking and bottled water
a Bourban Bar and Starbucks
Easy access to I75 & I275
Phone: 513-378-5453 / Nidhi Bedi
nidhi@deltahotelscincinnati.com

---
This hotel is full for these dates
DoubleTree Suites by Hilton Cincinnati - Blue Ash
6300 E. Kemper Road, Cincinnati, OH 45241
$135.00 King Suite
$145.00 Double Suite
All Two Room Suites with new double sized sleeper sofa in living room area.
Full Hot Breakfast Buffet for up to four people per day included in rate: (additional coupons available for $10 per person per day) Scrambled eggs with toppings including grated cheese, salsa, ketchup; Breakfast meats (sausage and/or bacon); Breakfast potatoes; One Hot griddle item which changes daily, some examples include: pancakes, waffles, French toast, Sausage gravy and biscuits, Cinnamon rolls; Hot oatmeal with assorted toppings; Cold cereals; Breakfast breads, pastries, and muffins; Fresh fruit, cottage cheese; Yogurt; Granola bars
Pizza Specials available for your in-room dining pleasure
Award Winning Bistro Restaurant & Lounge
Complimentary wireless hi speed throughout the hotel
Outdoor Pool & Whirlpool
Microwave Oven
From the famous signature DoubleTree cookies at check-in to our impeccable customer service, our standards and product will make your weekend a memorable event!
Our Location: Conveniently located directly off of I-275 at Exit 47: between I-71 and I-75, we are in close proximity to a number of area attraction and easily accessible to all area fields.
Phone: 513-247-6006 / Emily Shoemaker
emily.shoemaker@dtcincinnati.com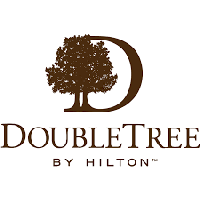 ---
This hotel is full for these dates
Drury Inn & Suites Cincinnati
2265 Sharon Road, Sharonville, OH 45241
$139.99 Queen Double
The Drury Inn & Suites Cincinnati Sharonvile looks forward to hosting your team! Guests can enjoy:
Complimentary Hot Breakfast -Start every day with make-your-own Belgian waffles, scrambled eggs, sausage, fresh fruit, oatmeal, biscuirs and gravy, KELSO + BROS coffee and more. Complimentary hot breakfast isserved daily from 6:00 am - 9:00 am on weekdays and 7:00 am - 10:00 am on weekends
Complimentary Evening Drinks and Snacks - Join us from 5:30 pm to 7:00 pm every evening to enjoy complimentary hot food and cold beverages at our 5:30 Kickback. The Hotel features a rotating menu of hot food, beer, wine, mixed drinks and soft drinks.
Complimentary Wi-Fi Throughout the Hotel - Get the score, check social networks or email family members in the hotel!
On-Site Facilities -Take advantage of the business center, fitness center or indoor pool and whirlpool while away from home. Print boarding passes, finish a presentation or check e-mail in the Hotel's business centers.
Local attractions- Beach Waterpark, Cincinnati Zoo and Botanical Garden are just minutes away!
Phone: 800-436-1193 / Lora Aviles
lora.aviles@druryhotels.com

---
This hotel is full for these dates
Embassy Suites Blue Ash
4554 Lake Forest Drive, Cincinnati, OH 45242
$132.00 King Suite
$139.00 Double Suite
Complimentary cooked-to-order breakfast
Complimentary snacks and beverages nightly 5:30-7:30pm
Complimentary internet access
Complimentary parking
Indoor salt water pool
Refrigerator and microwaves in all rooms
Team meals available upon request
Phone: 513-981-3752 / Tambra Helton
tambra.helton@hilton.com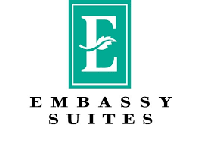 ---
This hotel is full for these dates
Hampton Inn & Suites Liberty Center
7320 Tylers Place Blvd, West Chester, OH 45069
$139.00
Opened in December 2019 and located across from the Liberty Center
Complimentary team breakfast
Indoor pool and state of the art fitness room
Complimentary Wi-fi
Surrounded by numerous restaurants, shopping and entertainment venues all within walking distance
Phone: 513-816-3055 / Carrie Lefker
carrie.lefker@lexmc.com

---
Hilton Garden Inn Blue Ash
5300 Cornell Rd., Blue Ash, OH 45242
$129.00 Queen Doubles
Your rate INCLUDES a complimentary Breakfast-To-Go Box
Heated Indoor Pool
Microwave, refrigerator and Keurig coffee maker in every room
Two outdoor patios - great for after game get togethers
Free high speed internet - wifi throughout the hotel
32" HDTV in every room with complimentary HBO
Business Center open 24 hrs.
Full Service restaurant and bar serving breakfast, dinner and room service daily (5pm-10pm)
Phone: 513-617-2201 / Sheila Runk
sheila.runk@hilton.com

---
This hotel is full for these dates
Hilton Garden Inn Cincinnati Midtown
2145 Dana Avenue, Cincinnati, OH 45207
$139.00
Complimentary Team Breakfast
Complimentary covered garage parking
Indoor pool and state of the art fitness room
Garden Grill serving breakfast/dinner/lounge service in the evening
Minutes from Xavier and the University of Cincinnati
Numerous restaurants, shopping and entertainment venues minutes from the hotel
Phone: 513-816-3055 / Carrie Lefker
carrie.lefker@lexmc.com

---
Holiday Inn Express and Suites Red Bank
5311 Hetzel St., Cincinnati, OH 45227
$139.00 King Suites with pull-outs
$139.00 Double Queen Suites
All rooms include a sofa bed
Complimentary hot breakfast
Complimentary wifi, parking
Indoor Heated Pool
24Hr Fitness Center, 24 Hr Market Place
Outdoor Patio with Grill
Guest Laundry Room
Gift bags at check in
Mini Fridge & Microwave in each room
Phone: 513-834-5780 / Cierra Bickel
gm.cvgrb@lin-gate.com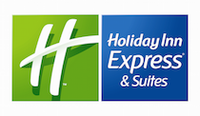 ---
This hotel is full for these dates
Hyatt Place Sharonville
11345 Chester Rd., Cincinnati, OH 45246
$139.00
24/7 Gallery menu and a coffee to cocktails bar that serves Starbucks
Complimentary gallery kitchen breakfast
Guest rooms feature sectional sofa, mini-fridge and 49" flat screen TV
Phone: 513-771-1718 / Kendra Fischvogt
kendra.fischvogt@hyatt.com


---
Quality Inn West Chester
8567 Cincinnati Dayton Road, West Chester, Ohio 45069
$104.00
Full hot breakfast including eggs, sausage, waffles included in rate
Indoor Pool
Complimentary access to Fitness Center
Free Wifi
Walking distance to casual restaurant
Located right off of I-75
Phone: 865-599-1386 / Bryanne Rasmussen
brasmussen@jacaruso.com

---
The Blu Hotel
11349 Reed Hartman Hwy, Cincinnati, OH 45241
$129.00 Queen Doubles with pull-outs & Kings
Complimentary Hot Breakfast
All Suite Hotel
Free wifi
Outdoor Pool and Fitness Center
On-site Parking
100% Smoke Free
Convenient to fields
Guest Laundry Room
Gift Bag at check-in
All rooms must stay two nights, cancellation fee of $50 without 24 hrs notice
Phone: 941-527-8016 / Patrick Shine
Patrick@TheHospitalityAdviser.com

---
The Summit, A Dolce Hotel
5345 Medpace Way, Cincinnati, OH 45227
$149.00
AAA Four Star rated hotel located off of I-71, and close to restaurants & attractions.
Elevated Hot Breakfast Buffet included in the rate.
Complimentary covered parking, complimentary wireless internet.
Our Deluxe Queen/Queen Guestrooms include in-drawer safe, refrigerator and robes.
24 Hour Complimentary Fitness Center
Overlook Kitchen + Bar located on 4th floor, with great outdoor rooftop seating available
Brew & Barrel Coffee Bar opens at 6am
Complimentary "on demand" shuttle that goes within five miles of property
Only for July 20-25th- Breakfast NOT included, 3 month cut-off for reservations
Phone: 513-527-9957 / Amanda Hawkins
amanda.hawkins@thesummithotel.com

---
Wingate by Wyndham Blue Ash/Cincinnati
4320 Glendale-Milford Rd., Blue Ash, OH 45242
$127.00
Book a destination, across the street from Blue Ash Summit Park! Three restaurants with indoor/outdoor dining, trails, great lawn, special free events, free observation tower. Buffalo wild Wings - 1/2 mile by sidewalk.
Complimentary Breakfast for team.
Oversized guest rooms with 2 queen beds, refrigerator, microwave
Complimentary hospitality room for team meeting or dinner (call to reserve)
Large Indoor Pool, Fitness Center
Guest Laundry Room
Conveniently located near shopping, attractions and I-275, I-75 and I-71
Phone: 513-733-1142 / Rayona Salehi
sales@wingatecinci.com

---